BEN BERNARD
BAGS FOR LIFE. ONE BAG. TWO LOOKS.
BEN BERNARD is the Frankfurt manufactory for urban reversible bags – bags that can be worn either as a shopper or as a backpack.
SAME SAME BUT DIFFERENT. ONE BAG. TWO LOOKS.
With a simple movement, the bags can be easily redesigned in color and functionality. This is possible through a double-sided production.
BEN BERNARD bags are two bags that are sewn tighter to create a reversible bag. This ensure a perfect look on both sides. One bag, two looks: with different and changing materials, colours and functionality BEN BERNARD bags are a true lifestyle and fashion statement.
For the team around the founder B.C. Kohlmann, the design inspiration is the real life in harmony with nature.
The current Spring/Summer collection is oriented in the fascinating colouring on the nature, for example the new models #DESERTSKY or #BLACKFOREST.
BEN BERNARD stands for sustainability, we only use materials from preferred manufacturers from Germany and Switzerland that guarantees us the highest quality standards. Only leather imitations in suede and smooth leather look, natural materials and soft woven fur will be used. BEN BERNARD bags are 100% veggie.
BEN BERNARD bags are durable and easy to care, simply Bags for Life.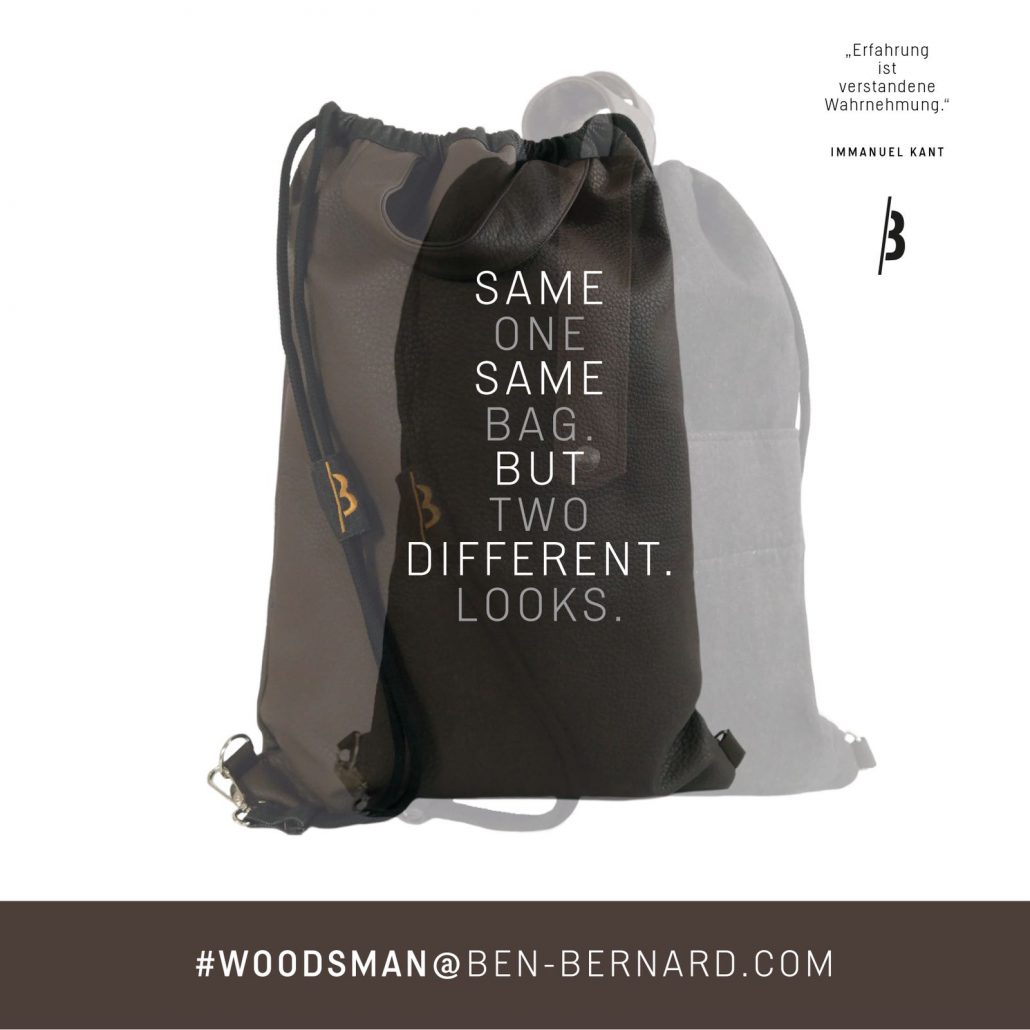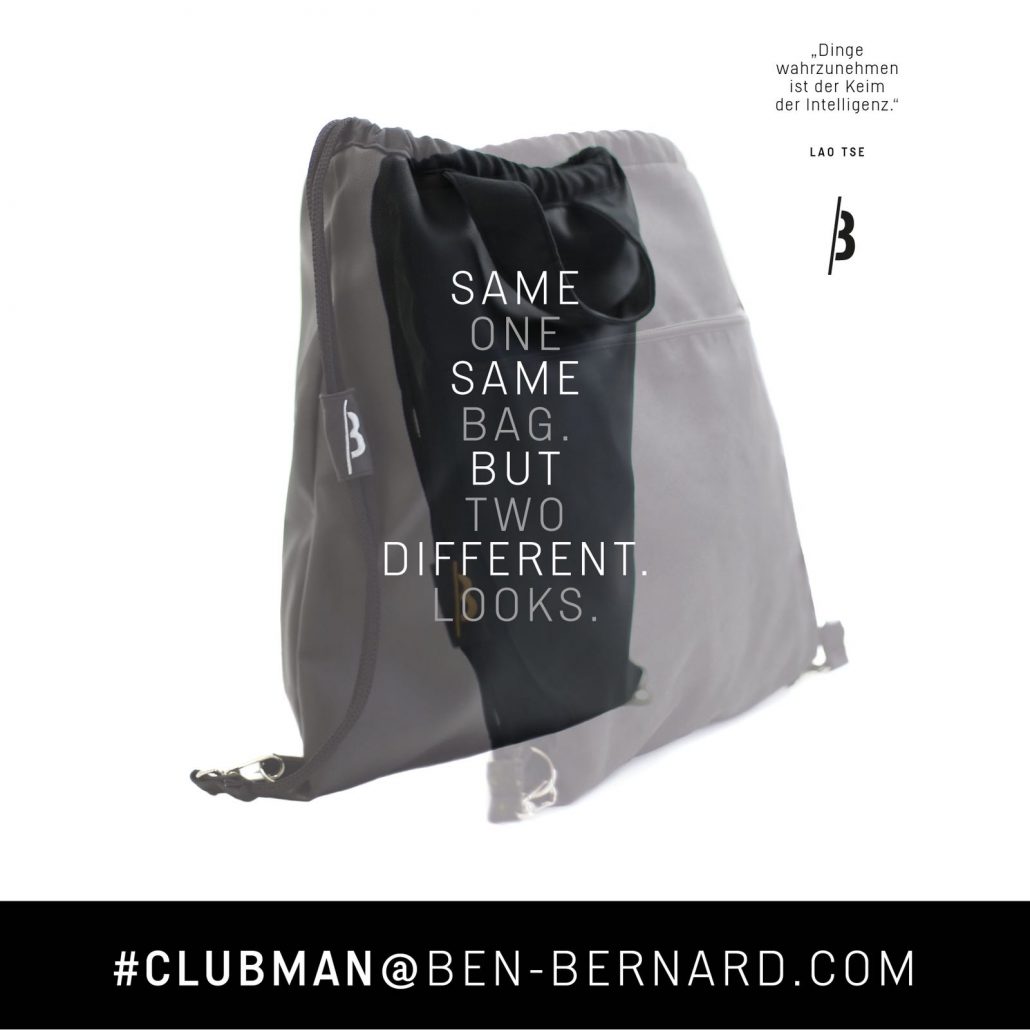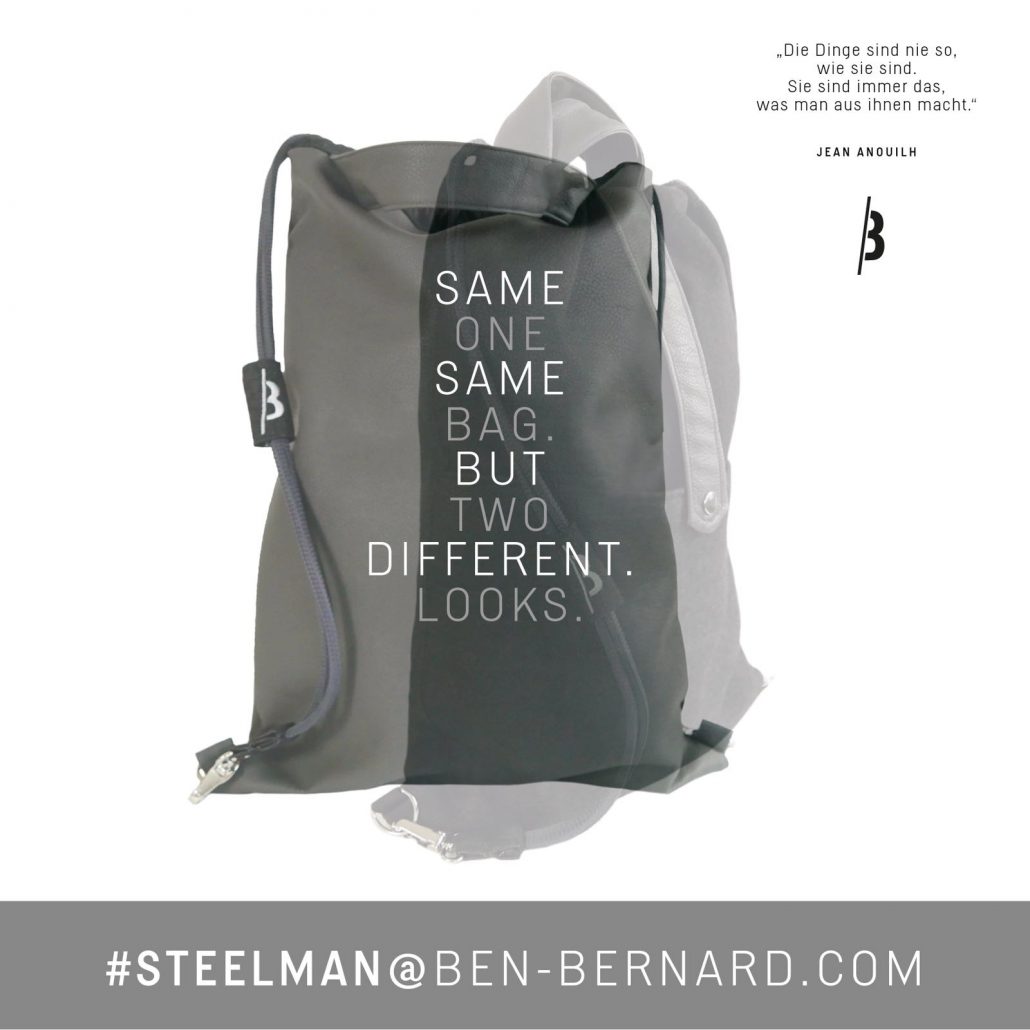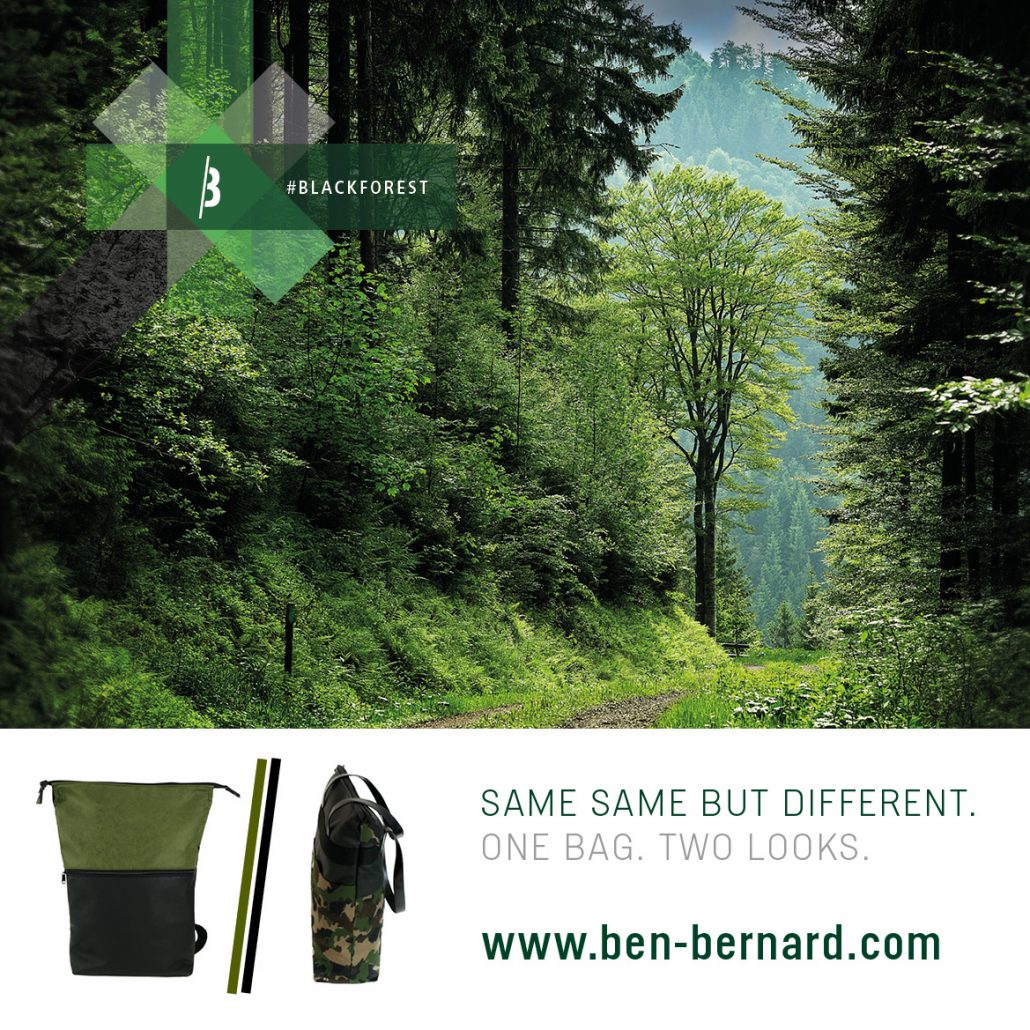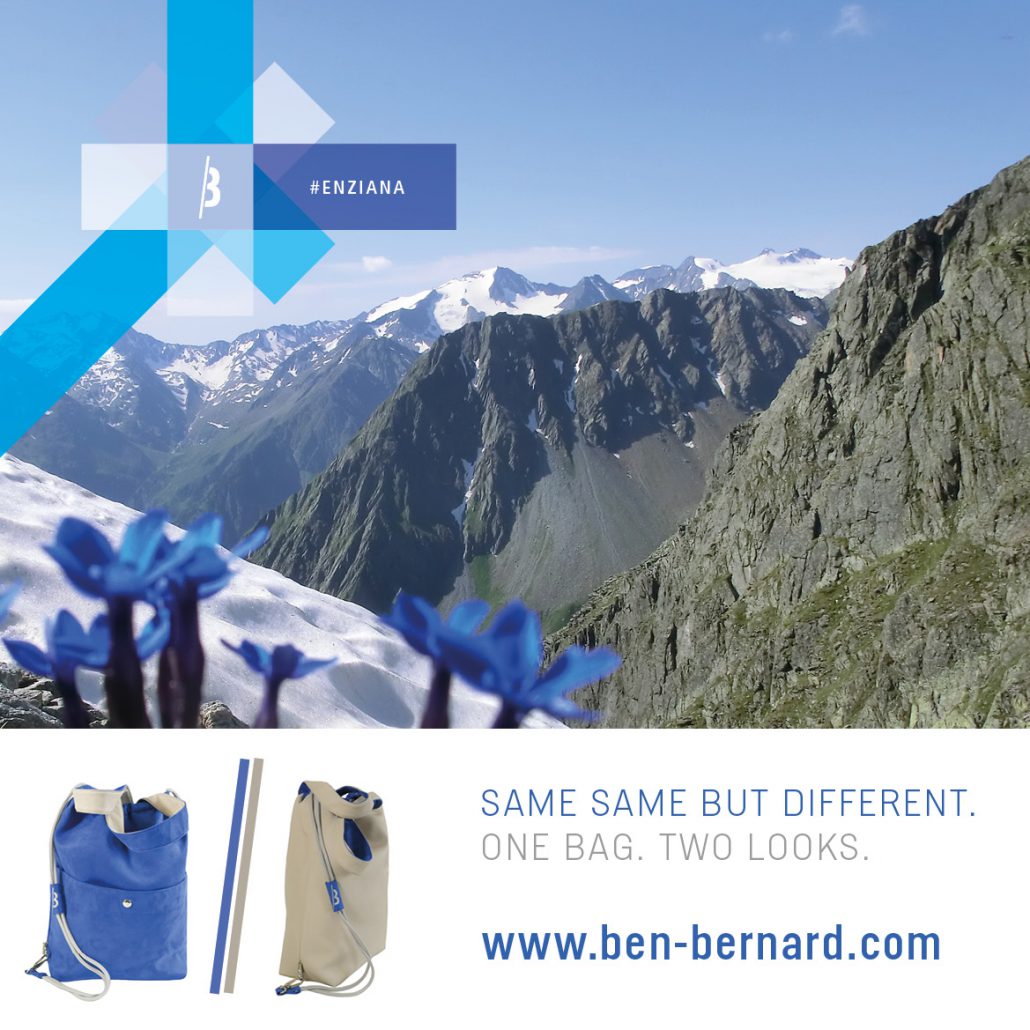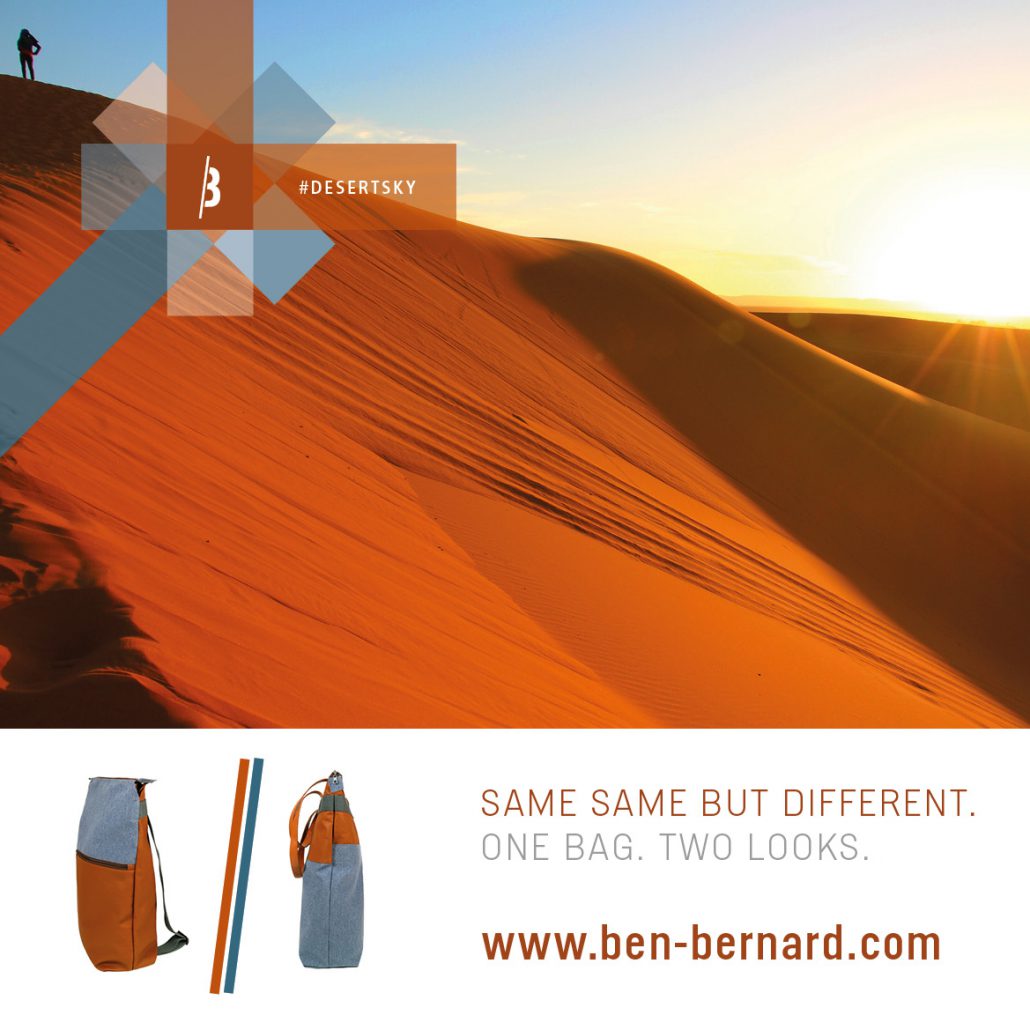 SAME SAME BUT DIFFERENT.
Creatives behind BEN BERNARD
BEN BERNARD works with creative people who are passionate about design and real life. We work everything out as a team, with short production lines that are only possible in a factory. So we can optimize each product until it meets our BEN BERNARD perfection and implement a variety of ideas and styles.
Knallrot. our communication partner